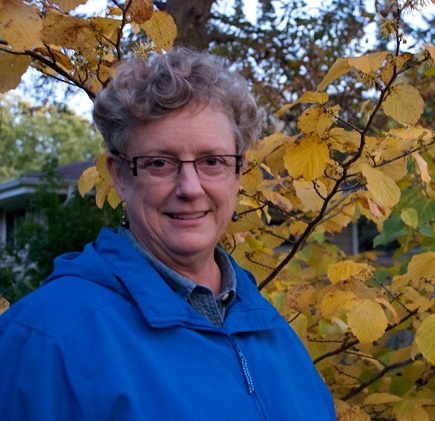 Sharon Morrissey

Milwaukee County UW-Extension Consumer Horticulture Educator
I have a common problem with my yard. It is getting shadier every year. Last year I finally had to give in to the lack of sunlight in my perennial beds and stop trying to grow anything that needs more than half shade. That means about 75% of all the plants I drool over at the garden centers are out. Especially, annual flowers.
I have a design all drawn for the beds I would create in the lawn where the only sun in the yard is. Unfortunately, the mower of the lawn in our house has his weekly workout calculated to exactly that amount of lawn to mow. Stripping any to create a flower beds in the sun is out of the question.
What I needed was a planter that could be set in the sun without killing the sod. It also had to be mobile so that it could be moved with minimal inconvenience on mowing day.
It hit me like a flash. How about a wheelbarrow? If I kept on the lookout, I might even find one that had been retired from its main purpose in life. And for the right price – free. I'd figure out what to do with it for the winter when the north winds started to blow, I figured.
On one fateful trip to the municipal recycling center that spring, there it was. In the scrap metal heap. It was beautiful in a rustic, broken down kind of way. Knowing the guy who they pay to surveil the place, I even got help loading it into the back of my van.
Choosing the color or colors that I would live with in my front yard proved to be the hardest part. After several tries and several cans of spray paint, I finally settled on chartreuse, purple and turquoise. The paint probably cost $30. The tire that looked like it would surely inflate, didn't. Tire and tube cost $15. So much for free.
He who mows the lawn drilled a few holes in the bottom and it was time to shop. For the first time in 20 years I was shopping for sun-loving annuals. Yes, I probably over did it but who could blame me.
My lovely, striking, can't-miss-it wheelbarrow added color, beauty and whimsy to my yard all summer. Instead of putting it away for the winter, I filled it with greens, spray painted stems and seedpods, and shiny ornaments. In the center was a tree branch painted purple, adorned with more ornaments. It looked like the Grinch's Christmas tree.
This spring it had the distinction of being the first container in the neighborhood to be planted with colorful, cheery pansies. I'm already designing my sunny, mobile garden for this summer. Should I do massed all one color, or a thriller, filler and spiller? Or maybe just two contrasting colors. Good thing I still have time to decide. In the meantime, I'm thoroughly enjoying the challenge.