What we learned from our honeyberry trials (2014-2016)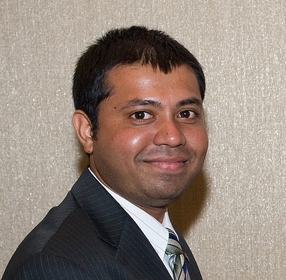 Vijai Pandian
Horticulture Agent
Brown County UW-Extension
Have you heard about honeyberry? Lonicera coerulea var. edulis, also known as haskap or blue honeysuckle, has been in cultivation for several hundred years in Japan and in Eastern Europe since the 1950's. A potential alternative to acid-loving blueberries, it was introduced in North America in 2000 for a breeding program in Corvallis, Oregon. Now breeding projects are being done at the University of Saskatchewan in Canada.   
Like blueberries, the fruits of honeyberries are rich in antioxidants, minerals (especially potassium) and health-supporting amino acids.  In laboratory studies, honeyberries have shown promise in reducing tumors and have the potential to prevent some chronic diseases such as cardiovascular diseases and diabetes.  
Field studies at the University of Saskatchewan showed that honeyberry adapts to various soil conditions, matures early, survives extremely cold temperatures (-40 F), and is relatively low maintenance, needing little pruning and having few pest issues — so it is something that could be grown in Wisconsin.
As something relatively new and unknown to most Wisconsin gardeners, we decided to test the performance of honeyberry as a small fruit crop at the Brown County UW-Extension demonstration trial garden in partnership with the NEW Master Gardener Volunteers.  In spring 2014, we planted four different cultivars –'Borealis', 'Berry Blue', 'Tundra', and 'Cinderella' — to assess growth, yield, and overall performance in heavy, alkaline (pH 7.3) soil.
These early season bloomers (mid to late April in Wisconsin) are primarily pollinated by wind, but need cross pollination with a compatible second cultivar in order to produce fruit. It is important to plant the cultivars adjacent to each other to ensure effective pollination. All four of our cultivars bloomed by the third year and are surprisingly tolerant of light frost. No winter damage has been observed in any of the cultivars, even without winter protection.
Honeyberry pollination compatibility chart: Source – University of Saskatchewan:
| | | | | | | | | |
| --- | --- | --- | --- | --- | --- | --- | --- | --- |
| | Tundra | Borealis | Indigo Series | Aurora | Honeybee | Berry Blue | Blue Belle | Cinderella |
| Tundra | no | no | no | yes | yes | yes | no | yes |
| Borealis | no | no | no | yes | yes | yes | no | yes |
| Indigo Series | no | no | no | yes | yes | yes | no | yes |
| Aurora | yes | yes | yes | no | yes | yes | yes | yes |
| Honeybee | yes | yes | yes | yes | no | yes | yes | yes |
| Berry Blue | yes | yes | yes | yes | yes | no | yes | yes |
| Blue Belle | no | no | no | yes | yes | yes | no | yes |
| Cinderella | yes | yes | yes | yes | yes | yes | yes | no |
We mulched our plants with wood chips, and watered them at regular intervals during the growing season. They leafed out early in spring (early to mid-April) and by the third year produced pairs of blossoms at the base of almost every new growth.  'Tundra' (23" high x 38" wide), 'Borealis' (21" x 23"), and 'Cinderella' (34" x 29") were compact and bushy in growth by the third year.  'Berry Blue' (57" x 36") had more vigorous upright growth compared to the other three cultivars.  There was no need to prune or fertilize the bushes the last three years.
Although the plants grew well, we did see interveinal chlorosis (related to soil pH) on leaves of 'Cinderella' in the spring. By end of summer, all four cultivars had symptoms of chlorosis and the upper half of the leaves turned black, resembling sooty mold, and possibly some heat stress symptoms. Minor flea beetle damage was also observed on a couple of cultivars.
In terms of fruit quality, honeyberries are thin and small in size (<1/4" in length). They begin to ripen by late May and continue until the first or second week in June. The berries turn from green to dark bluish in color as they mature, and inside the flesh turns to purple. Ripe berries have a mild to medium tart taste. Unfortunately the taste of honeyberries is not nearly as sweet as the taste of blueberries, making their name somewhat ironic. Delaying the harvest for a few days helped to increase the sweetness of the berries on the 'Cinderella' cultivar. All four cultivars had meager yields in their first year (less than 4 oz), but hopefully yield will improve as the plants get older.
We plan to continue this demonstration trial for the next few years to learn more about pruning requirements, yield, and other growth characteristics of honeyberries.